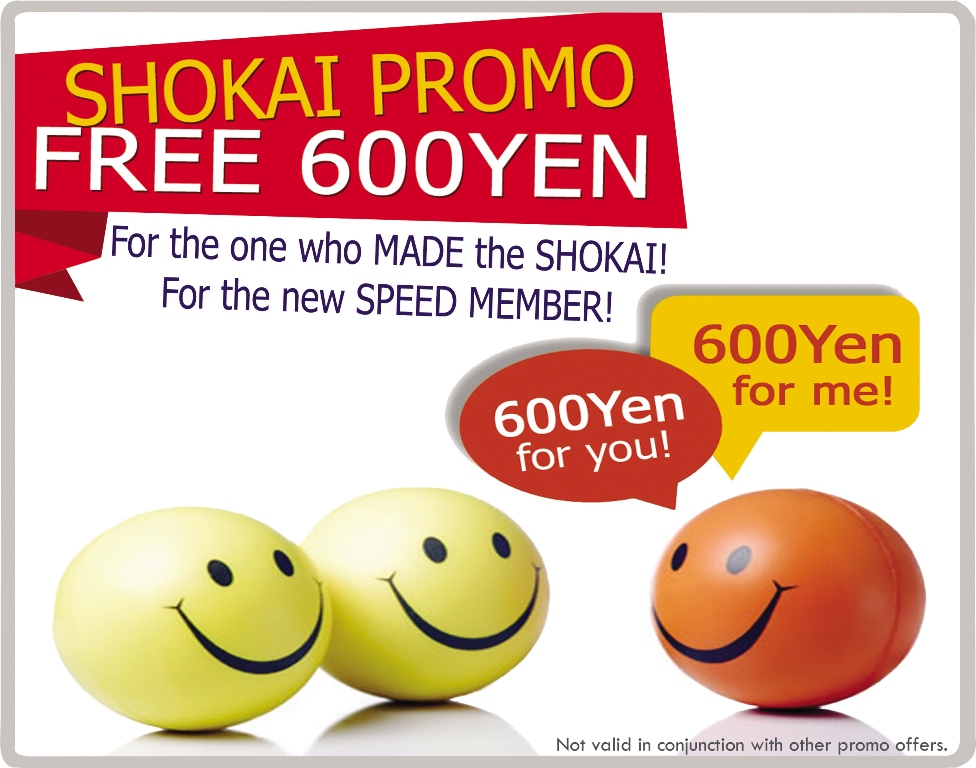 Promo mechanics:
1. Simply tell and encourage your family or friends to register at SPEED. Inform them to mention your name when they register (walk in) or write your name on the registration form (Shokai field).
2. Once your family member or friend becomes a Speed member, you will automatically receive ¥600 FREE REMITTANCE FEE that you can use for transactions of more than ¥10,000.
3. Your shokai can use their ¥600 free remittance fee on their first transaction, regardless of remittance amount.
4. This is not applicable for Yen-to-Yen and Dollar ($)
transactions.
5. ¥600 free remittance fee is non-transferrable and cannot be monetized.
6. The more you refer, the more ¥600 FREE REMITTANCE FEE privileges you enjoy and your friends, too.