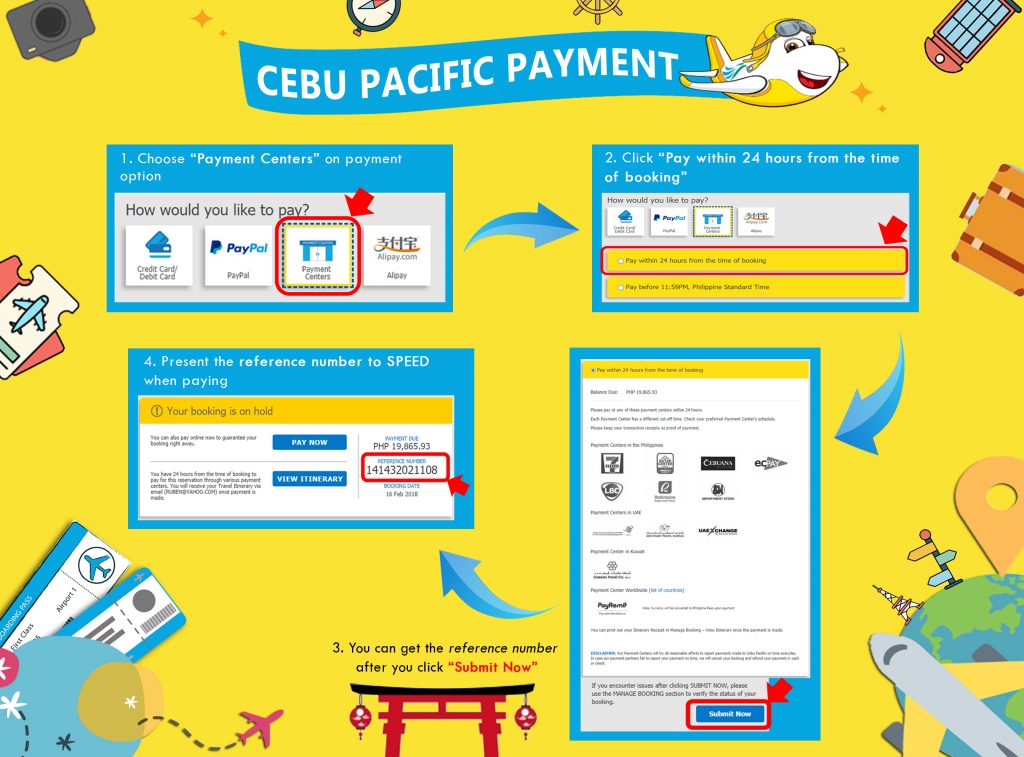 Book your Cebu Pacific flights and PAY THRU SPEED. See steps on how to choose SPEED as your Payment Center.
Choose "Payment Centers" on payment option
Click "Pay within 24 hours from the time of booking"
You can get the reference number after you click "Submit now"
Present the reference number to SPEED when paying.