Mission and Vision
Speed Money Transfer Japan K.K. has been incorporated and established in Japan specifically to be engaged in the money transfer business, agency and undertaking of services relating to money transfer, and all matters incidental or relating to the conduct of said money transfer business. The company vision and mission statements are as follows:
Speed Money Transfer Japan株式会社は その目的を外国送金事業に従事することに特定して設立されました。当社のビジョン及びミッションは下記のとおりです。
VISION: To become the remittance company of choice by the migrant workers in Japan.
ビジョン: 日本在住の外国人労働者に好んで利用される外国送金会社となる。
MISSION:To provide efficient, reliable, trustworthy, speedy funds transfers from Japan, to all parts of the world, starting with the Philippines, while being compliant to all regulatory requirements of its host country, Japan.
ミッション: 日本から世界全域への-当初はフィリピン向けとする-効率的で、信頼できる、迅速な資金移動を提供する。
SMTJ prides itself as a company for the migrant workers, by the migrant workers.
Who we are
SMTJ has a highly qualified management team which has a stake in the future of the company because the officers and staff themselves will share whatever profits the company makes. A member of the team is even one of the major shareholders of the company. SMTJ's officers and staff, majority of whom are migrants themselves, will be entrusted to run the day-to-day affairs of the company, draw up the marketing plans and strategies to better compete in the market, and ensure full compliance to regulatory restrictions of the host country. SMTJ also draws on the expertise of various consultants in the IT, legal, accounting, and tax fields, to help support its operations. The company's major investors – 2 Asians, and 1 European, can therefore be rest assured that the SMTJ team will manage the company's interests well.
TOP MANAGEMENT 
ISABELITA "LITA" T. MANALASTAS-WATANABE
President and Representative Director
Founder of SPEED Money Transfer Japan K.K.
Lita was formerly the First Senior Vice President of the Philippine National Bank (PNB) and was Area Head for Europe, Israel and Africa (based in Rome) and Area Head for Asia-Pacific (based in Tokyo). Lita has studied, worked and lived in Japan for over 30 years. Before joining PNB, she was Deputy Director for Investment at the ASEAN-Japan Centre in Tokyo. Lita has more than 30 years of solid experience in the remittance business and was formerly an Asian Development Bank international consultant on Southeast Asian remittances. She was educated at Harvard University (USA), Tsukuba University (Japan), Osaka University of Foreign Studies (Japan), and the University of the Philippines (Diliman). The Filipina Women's Network based in San Francisco, U.S.A., awarded Lita the honor of being one of the 100 Most Influential Filipina Women in the World under the "Founder & Pioneer" category. In 2022, Lita was chosen Most Outstanding Alumna by the University of the Philippines in the field of Banking and Corporate Responsibility.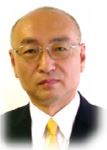 DR. FUMIO WATANABE
Consultant for Regulatory Matters
An expert in cognitive strategy for intercultural interactions and its application to intercultural education and training. He had conducted training for Honda, Nissan, Volvo, Nippon Express, NSK, JICA and other global companies in the past, and more recently, for an American company in Japan. Dr. Watanabe holds a Ph.D. in Psychology from Sophia (Jochi) University. He was formerly a senior lecturer at University of the Philippines at Diliman, a research associate at East West Center in Hawaii, and a JICA expert assigned to Indonesia. Dr. Watanabe was a professor at the Sophia University's Department of Education, Faculty of Human Sciences until his retirement in March, 2014, and is now Professor Emeritus. He has published twelve books in his area of specialization.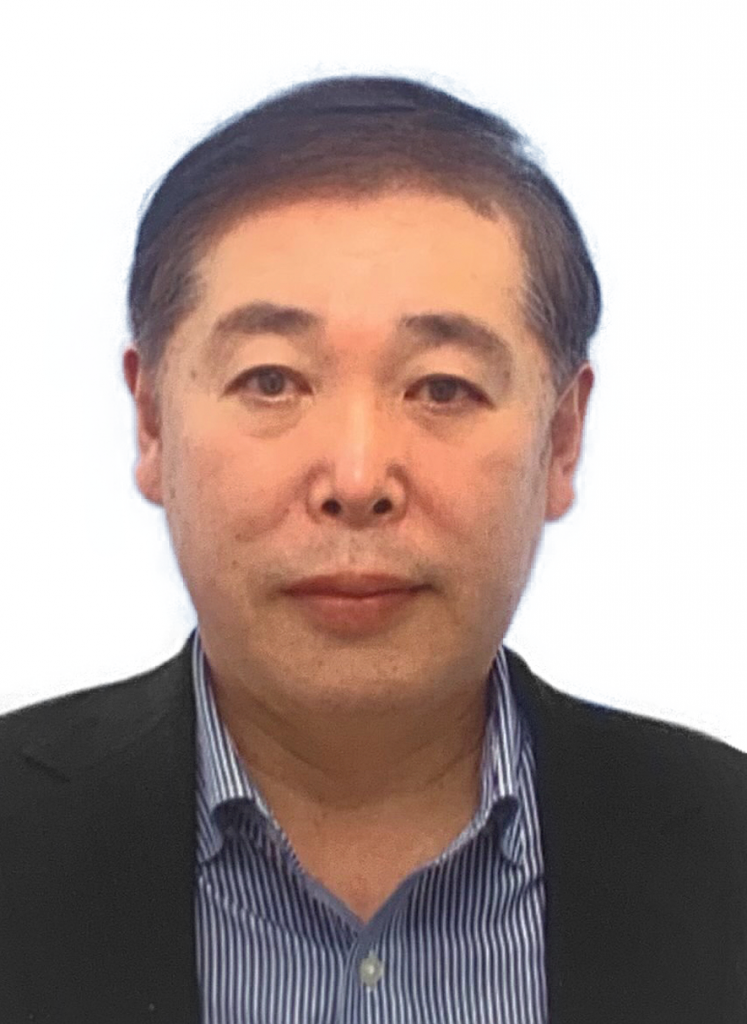 TATSUO NAGAOKA
Compliance Officer & Money Laundering Reporting Officer
Nagaoka-san has vast and varied experience working in senior positions with several Japanese, American and European banks in Japan. He has had actual, hands-on experience as lead officer during regulatory (FSA) inspections when he was connected with one of the biggest American Bank in Japan.
Nagaoka-san graduated from Doshisha University, the leading university in the Kansai area, and one of the most prestigious in Japan. He majored in Accounting, which was most useful in his previous banking career. Nagaoka-san is bilingual in Japanese and English.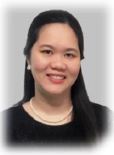 DESIREE JOY D. DELOS REYES
Manager, Remittance Fulfillment Services
Des is the Head of the Remittance Operations and Treasury Manager of SMTJ and is responsible for remittance fulfillment and delivery. A consistent Dean's Lister and "Iskolar ng Bayan", graduated from the University of the Philippines Diliman Extension in Pampanga with a Bachelor of Science in Business Management. Prior to joining SMTJ, Des was a Software Test Lead in Accenture, Inc. with 8 years of experience in team management, quality control, and service delivery. In her 10 years in the remittance industry, Des has had experience in Treasury and Accounting. She has passed the Money Market and Foreign Exchange Examination of the Treasury Certification Program of Ateneo De Manila University and conferred the title of Certified Treasury Professional by Bankers Association of the Philippines Institute of Banking and Ateneo De Manila University Graduate School of Business on June 1, 2022.