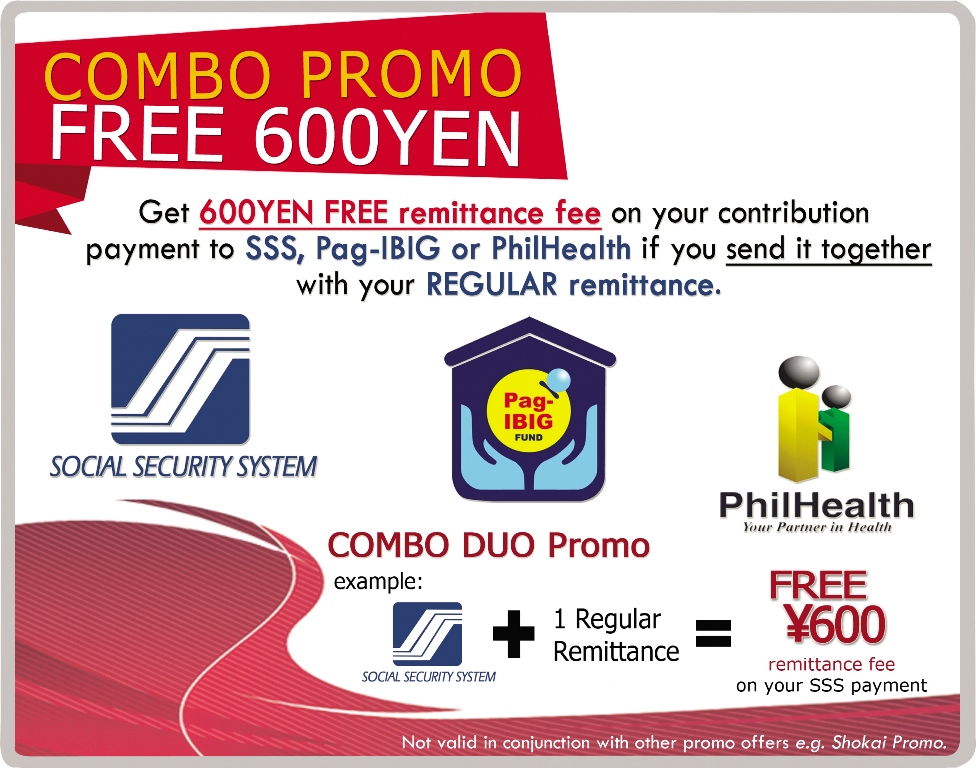 PROMO MECHANICS
(1) Send a regular remittance with fee thru Speed.
(2) Then, pay any of your SSS, Pag-ibig and/or Philhealth contributions.
(3) You will receive Jpy600 discount on your remittance fees when you remit for your contributions.
(4) Normally, monthly contribution is below Jpy10,000, so your SSS, Pag-ibig or Philhealth payment will be FREE of charge.