1. WALK-IN, visit us in person
Head Office
9F Kinshicho City Building, 2-13-4, Kotobashi, Sumida-ku, Tokyo 130-0022
〒130-0022 東京都墨田区江東橋2-13-4錦糸町シティビル9階
Nagoya Branch
Sakae Tower Building 602, 4-12-19, Sakae, Naka-ku, Nagoya-shi, Aichi-ken 460-0008
〒460-0008 愛知県名古屋市中区栄4-1-19栄タワービル602
Roppongi Branch
401 Imperial Roppongi 2 go-kan, 5-16-52 RoppongiMinato-ku, Tokyo 106-0032
〒106-0032 東京都港区六本木5-16-52インペリアル六本木2号館401室
Reminders:
✔ 9:00 am – 4:00 pm, Sunday – Friday
✔ Non-SPEED members: Bring copy of Residence Card and your My Number
✔Central Telephone Number for the Head Office and Branches: (03)6869-8555
---
2. FURIKOMI, Domestic bank transfer – if you have bank A/C
Remit from your Yucho Ginko A/C to SPEED's Yucho Ginko.
Yucho Bankbook              SPEED Yucho Bankbook
Reminders:
✔ You can also transfer to SMTJ's Mizuho.
Call for details. This bank may charge furikomi charges.
✔Furikomi received until 5 pm will be processed on same day
After Furikomi, you are required to:

Call SPEED Tel.: 03-6869-8555 to give your remittance instructions.
Please say "Remittance Instruction please" and then give your SPEED membership number.
If you cannot call, Send SMS/TEXT:


Viber: 080 41439494 (SPEED may not answer back)
Cell No.: 080 3750 6268 (auto reply from SPEED that your text received)
*Make sure your cellphone can text long text. If not, send in 2 or 3 parts.
Text the Following Information
If beneficiary is already registered: 1. Remitter Name; 2. SPEED Member No.; 3. Name of beneficiary; 4. Total amount; 5. How to claim
If new beneficiary: Add additional information by SMS/Text: 6. Relationship; 7. Purpose of remittance; 8. Beneficiary's cell phone; 9. Phil address
---
3. Postal Money Envelope, Genkin Futoh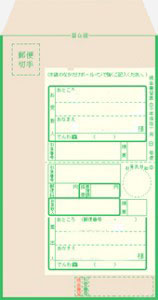 • Buy from post office
• Fill up necessary information in front of Genkin Futoh
• Insert your money + remittance instructions
• Send through post office (you will pay for the postage)
• Delivery within the next working day
---
ANTIFRAUD
Speed Money Transfer Japan K.K. has been incorporated and established in Japan specifically to be engaged in the money transfer business, agency and undertaking of services relating to money transfer, and all matters incidental or relating to the conduct of said money transfer business. Speed Money Transfer Japan K.K. provides efficient, reliable, trustworthy, speedy funds transfers from Japan, to all parts of the world starting with the Philippines, while being compliant to all regulatory requirements of its host country, Japan.
NOTICE TO OUR VALUED CLIENTS:
There are reports arising regarding International Money Transfer Scams and Identity Theft through emails. If you receive any suspicious email and particularly email from Speed Money Transfer Japan K.K. requesting you to send money,PLEASE DO NOT REPLY TO THE EMAIL and report to Speed at 03-6869-8555.
REMINDERS & TIPS TO OUR VALUED CLIENTS
1. Please send your hard-earned money ONLY through companies reliable and trustworthy.
2. Do not send your money through strangers using a money transfer service.
3. Never give or have your friend use your remittance ID number/card.
4. Never give your credit card number over the phone unless you made the call.
5. Never throw away remittance statements/receipts, credit cards and ATM receipts in a usable form.